FVS RESOURCES
Necessary Conversations About System Design
A selection of resources related to system design. From articles, interviews, and reading recommendations to tools, images, objects, and videos, this page wants to provide you with a wide range of ways to think about systems.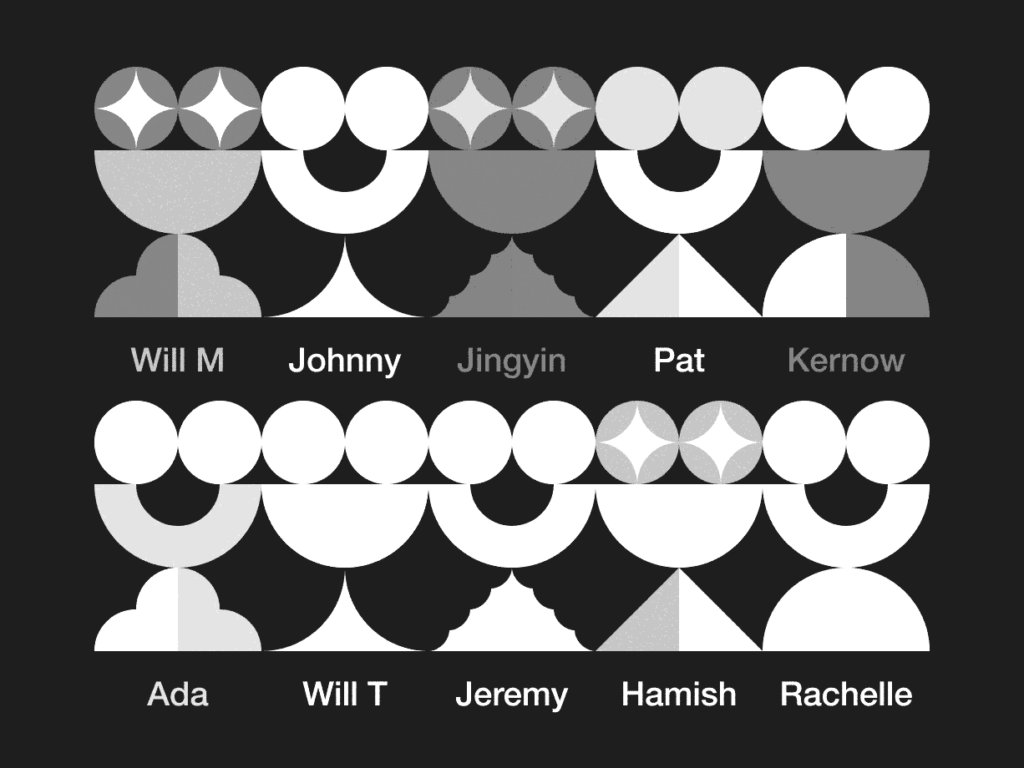 Interview with Supermarket
At the beginning of the year, William McLean contacted me, and what he showed me blew my mind. Supermarket, the design studio he co-directs with Kernow Craig and Jeremy Walker, has built a design tool, based on the chapter about form-based systems in my book Flexible Visual Systems. It is so good, I had to interview them.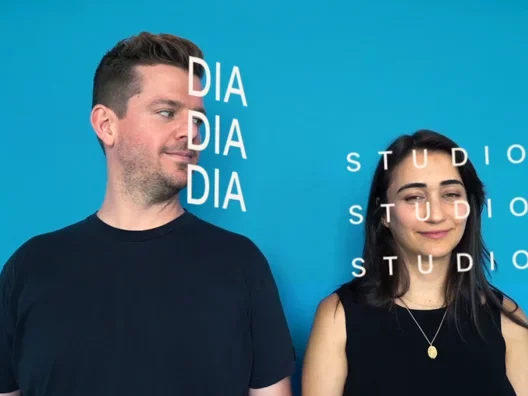 Interview with Mitch from Dia
DIA is a Brooklyn-based creative studio specializing in kinetic identity systems, graphic design, and typography. The core team are Mitch Paone, Meg Donohoe, and Deanna Sperrazza. With clients ranging from Nike and Samsung to the U.N., DIA's work has reached international fame through its unique mixture of traditional and kinetic typography.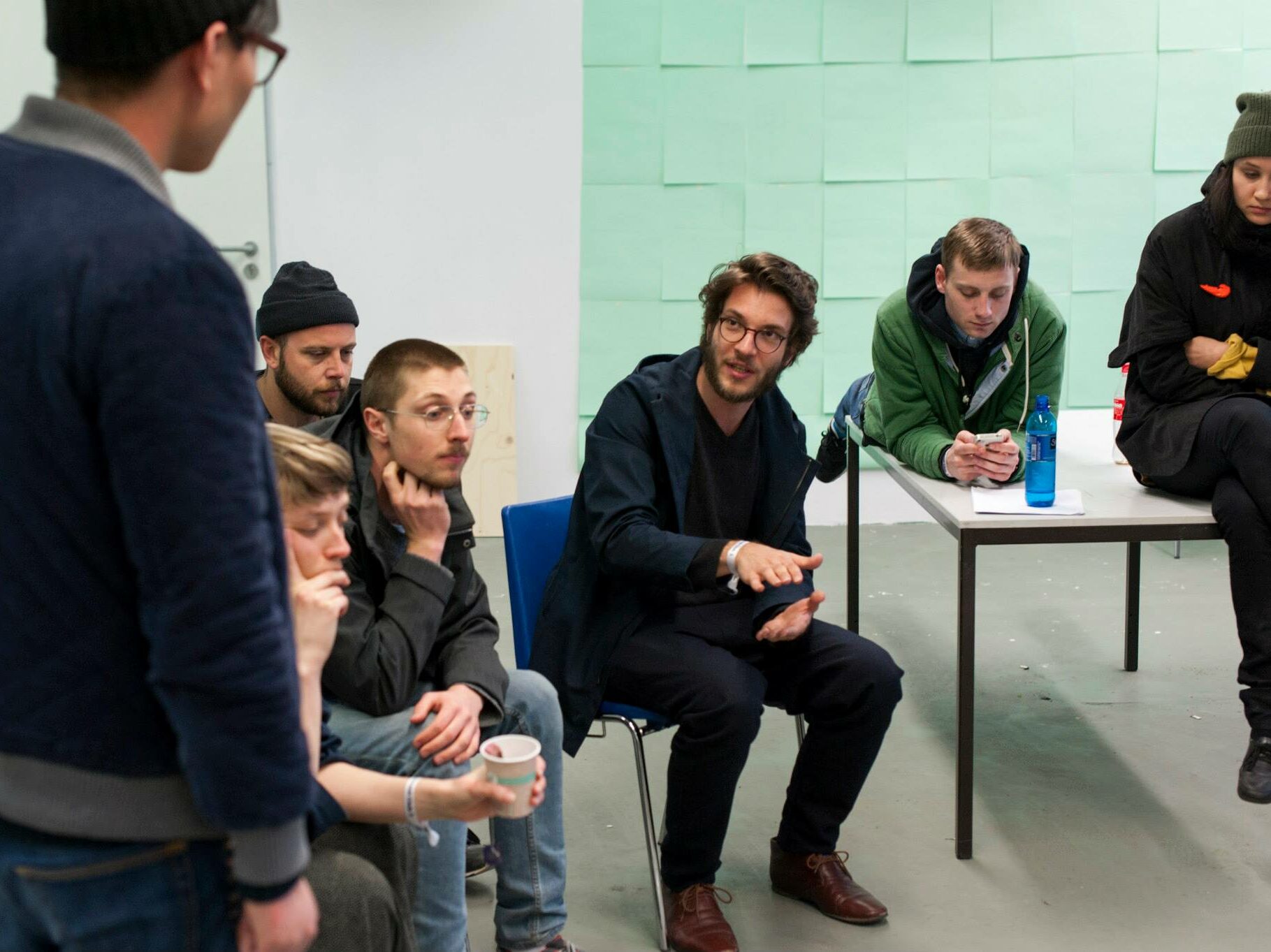 Interview with Felix from Feixen
Felix Pfäffli, who founded Studio Feixen in 2009. Felix teaches at the Fachklasse Grafik Luzern and is the youngest member in the history of AGI. Besides winning prizes worldwide, he has also given lectures and organized exhibitions and workshops. In his own words, he is responsible for the "necessary chaos" in Studio Feixen's designs.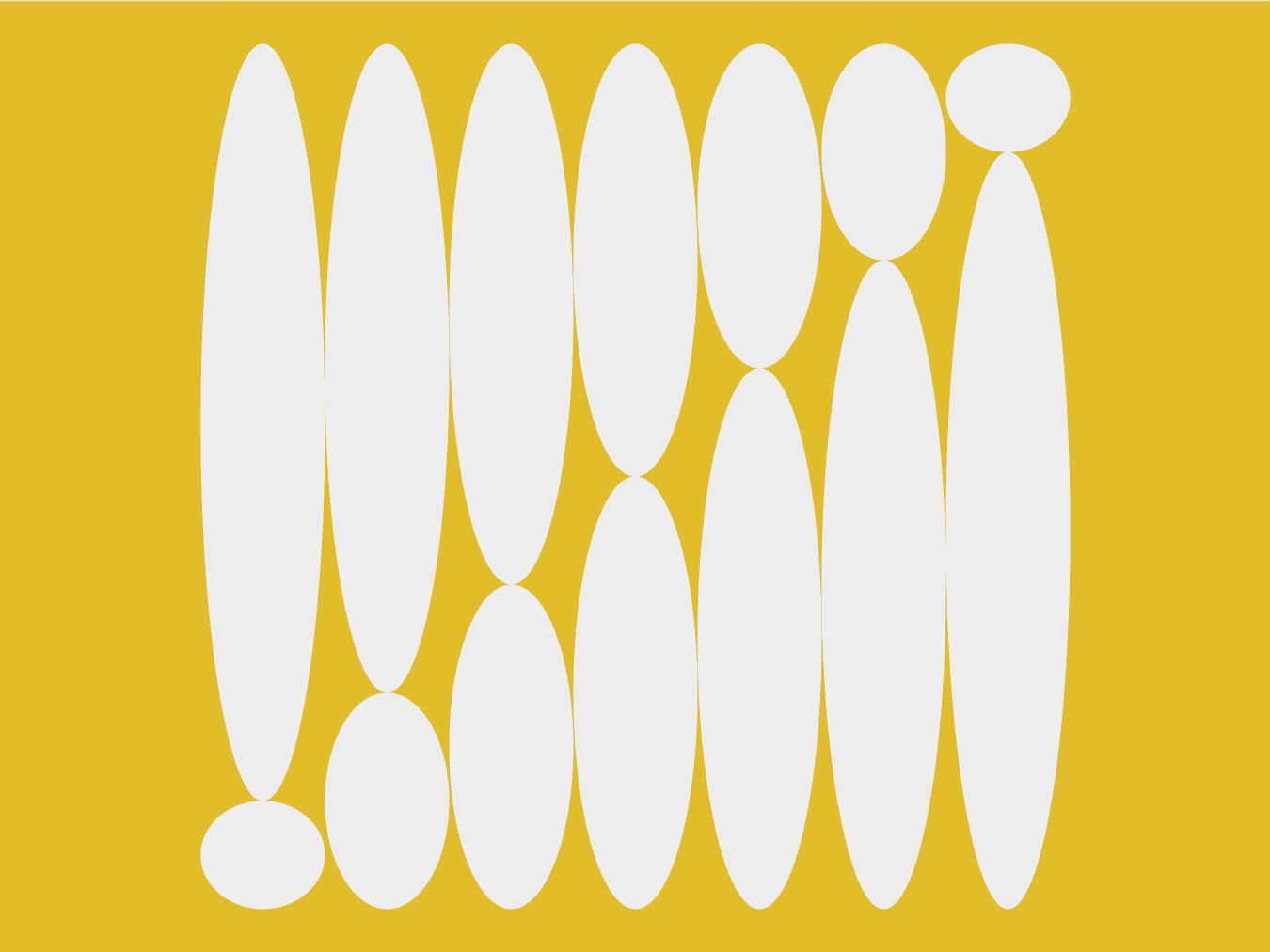 UMPRUM Workshop
The results of the workshop at UMPRUM Prague put impressively into evidence how the same methodology can generate very different identities.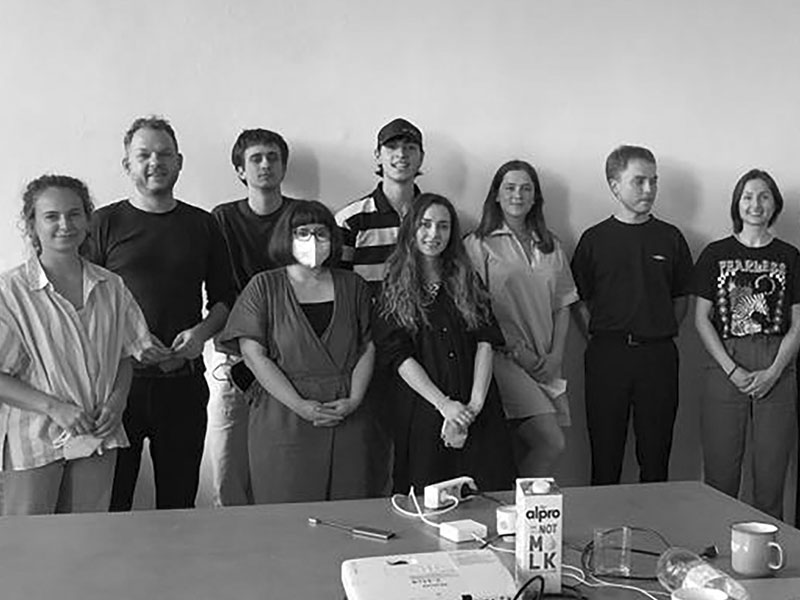 HGB Leipzig Workshop
Maureen Mooren invited me to give a workshop about systems at the HGB Leipzig. Read the interview with one of the participants, Nina Louiza.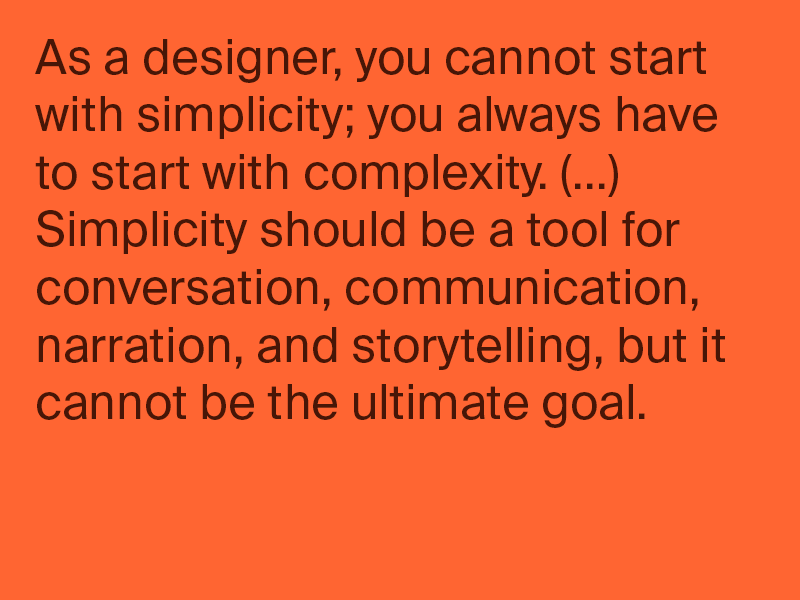 David interviews Martin
Why is efficiency with the wrong purpose dangerous? Why shouldn't we use the term Branding anymore? Why do we need to become System Designers beyond UI? David asked me brilliant questions about systems thinking and systems design.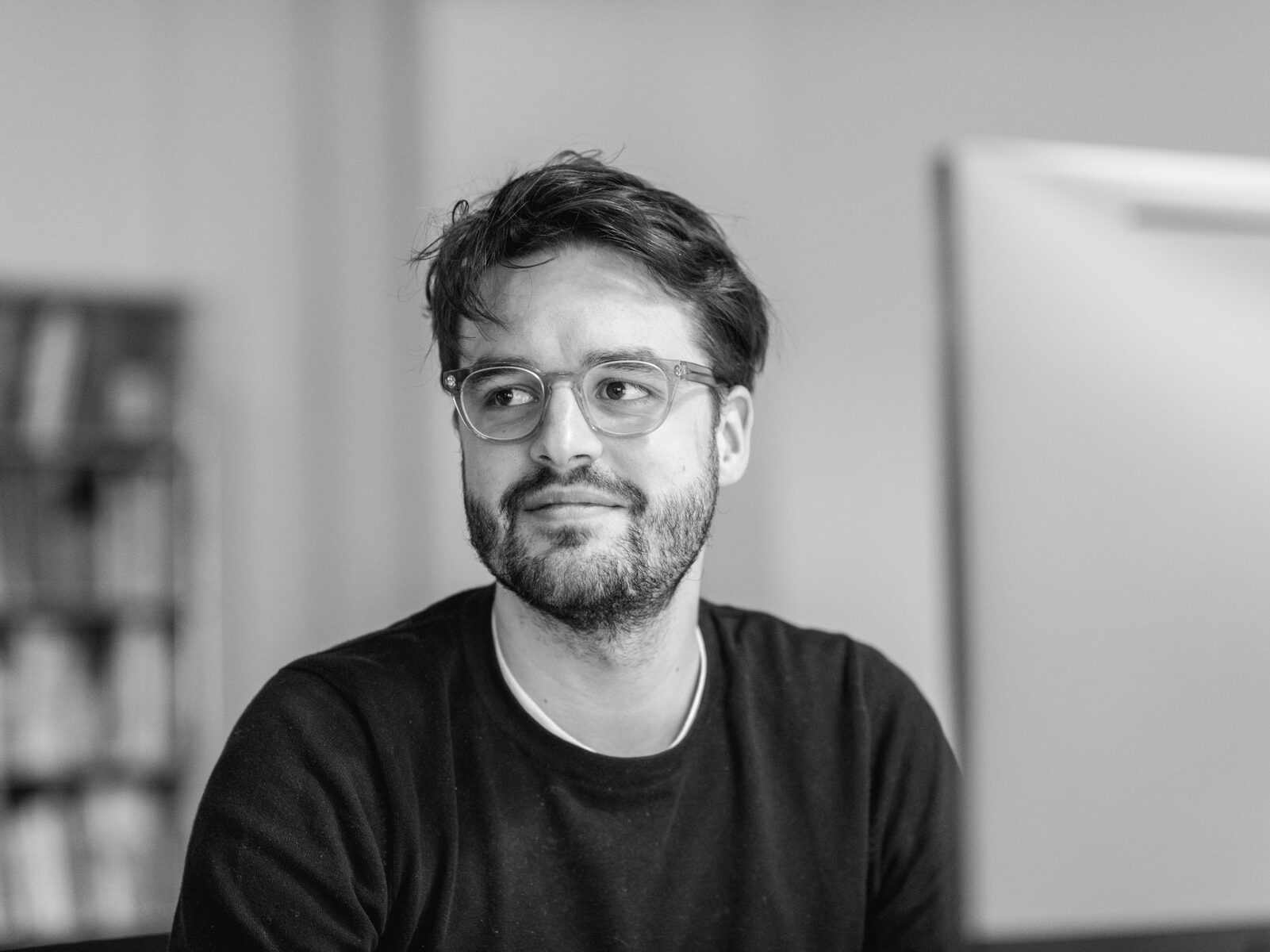 Interview with Jonas Deuter
I had the pleasure to interview Jonas Deuter and gain insights about Karl Gerstner I was not aware of before. Jonas was a doctoral student at the University of Art and Design Offenbach, writing about the design principles of Karl Gerstner.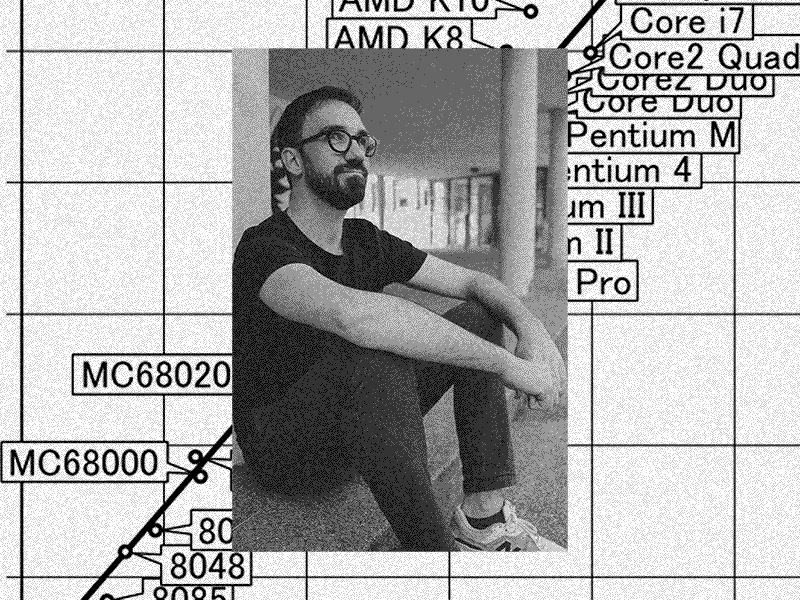 Interview with Tim Rodenbröker
Tim and I had an insightful conversation about creative coding, community-based education, how he gets his jobs, and where his and my teaching overlap.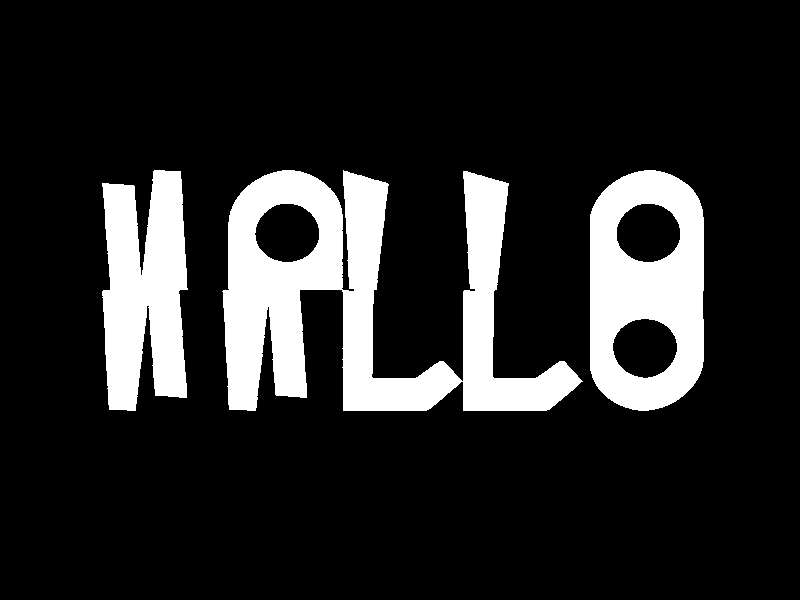 A.I. Supported Type Design
If we unlearn to write, draw, or in general make things with our hands (because A.I. is doing it for us), we will unlearn to think, because making and thinking are deeply connected. In this article, I write about the workshop at the HfG Offenbach, involving Artificial Intelligence.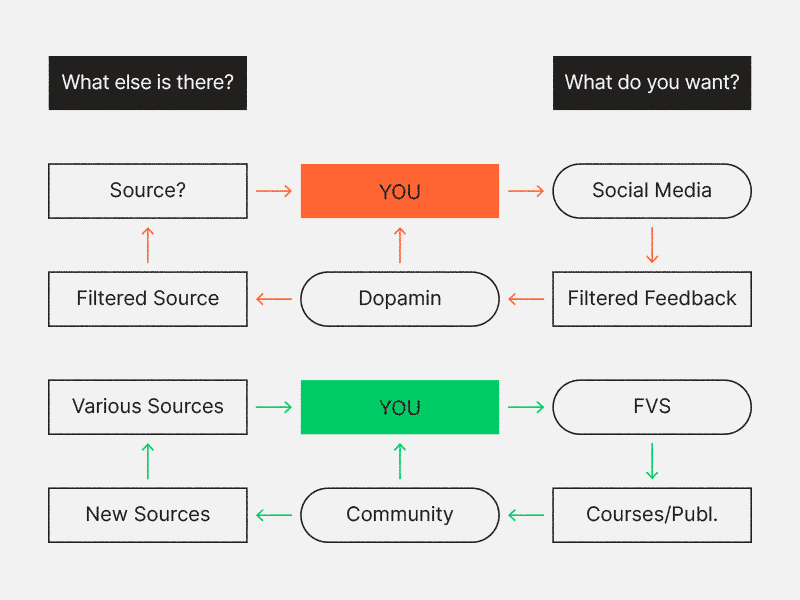 Social Media Last
I have a problem with social media and, even worse, I have a problem with myself. I keep coming back, even though I know it is a waste of time. In this article, I write about my struggles with social media and how I intend to deal with them.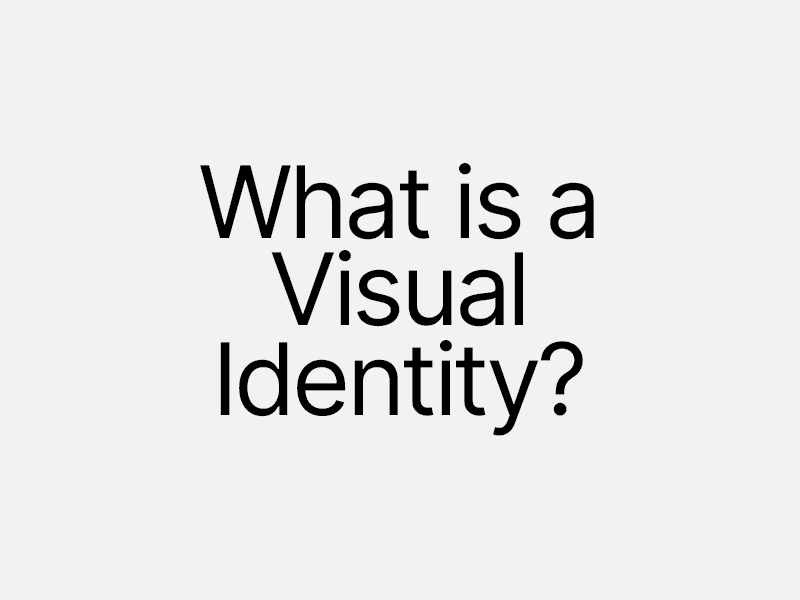 FVS Glossary
A couple of terms you need to know before you start learning about Flexible Visual Systems.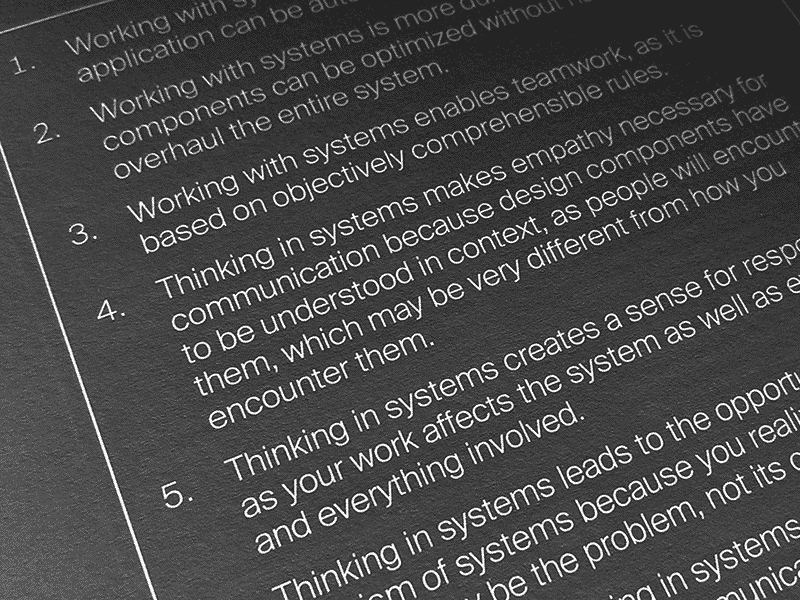 FVS Manifesto
Why do we need to think in and work with systems? The extended version of the FVS Manifesto gives an explanation.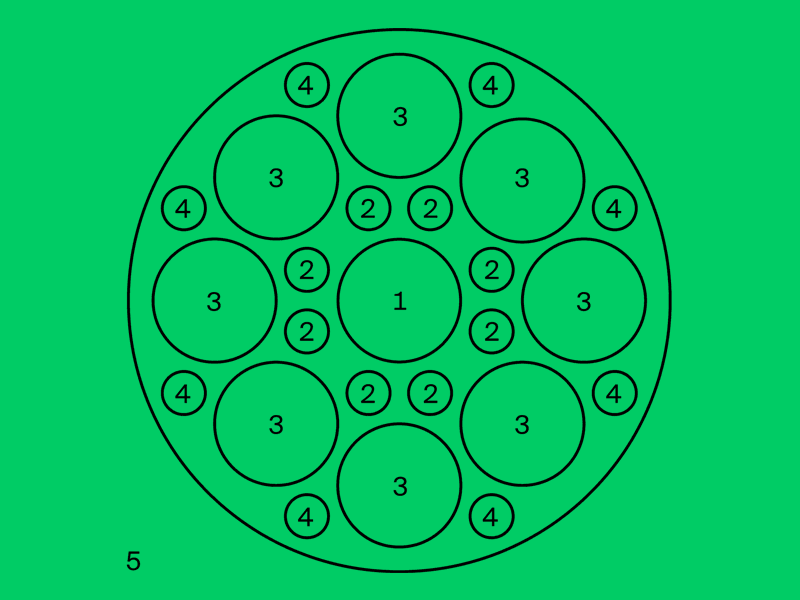 The FVS School
Hypothetical thought experiment: What if the Flexible Visual System approach would be integrated into an academic context?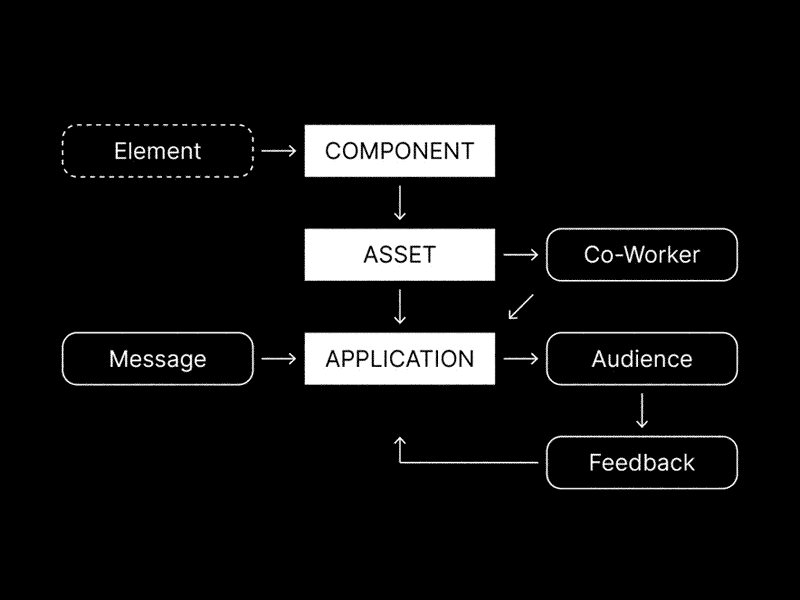 CAA Footnote:
The CAA Method Explained
I am explaining in this footnote the dynamics of the design processes of form-based visual systems. It is a footnote to the course The CAA Method.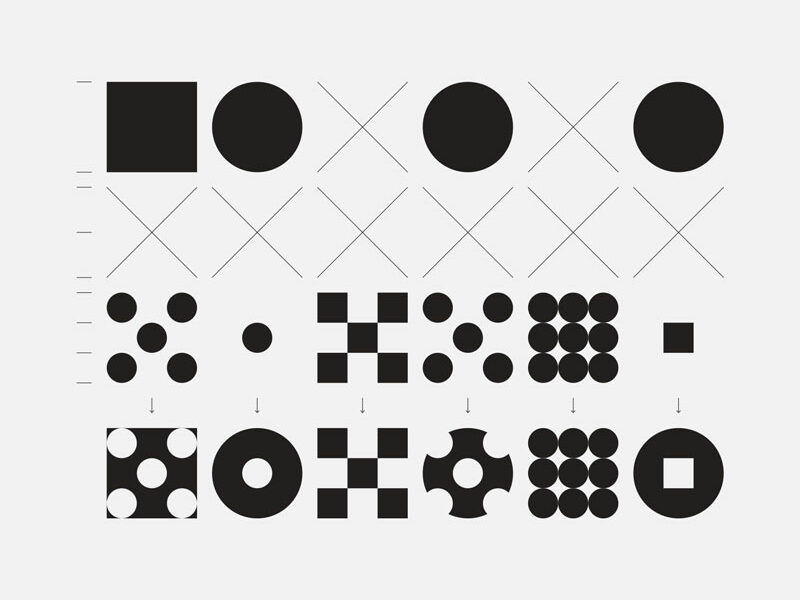 CAA Footnote:
Stacked Components
This is a footnote to the course The CAA Method. In the course, I am not talking about the possibility of stacking components. Here are a couple of case studies of visual identities using stacked components.
CAA Footnote Interview:
Lena Weber
In my book Flexible Visual Systems as well as the course The CAA Method I am working with basic geometric shapes to make keep the identities as generic as possible, so you would substitute them for other shapes. Lena shows you how to work with organic shapes.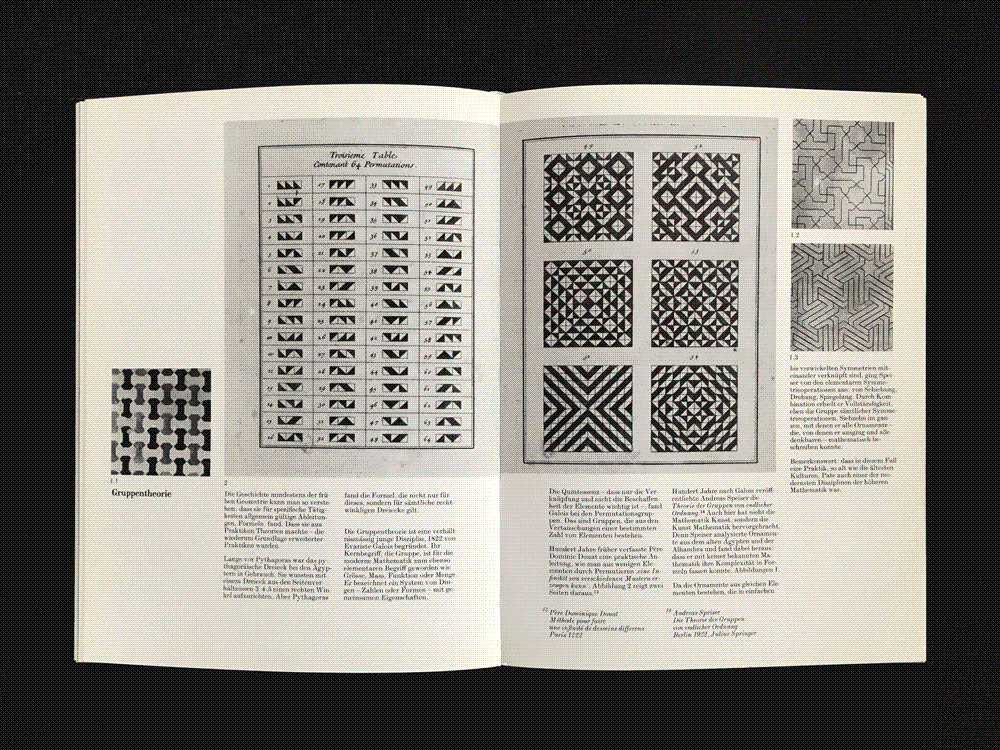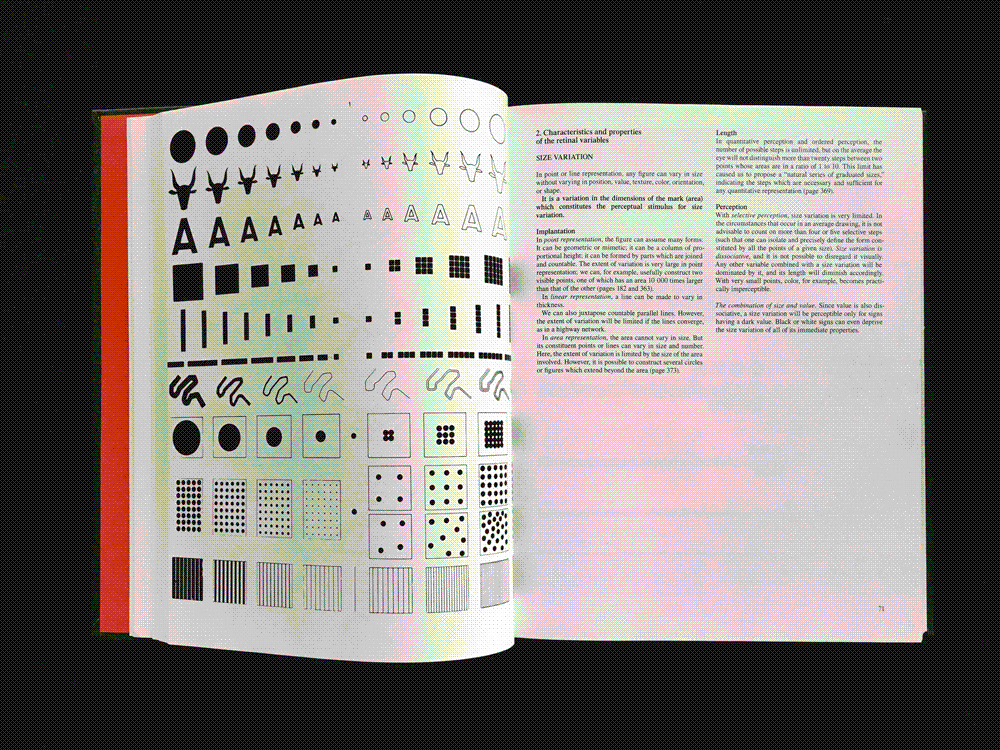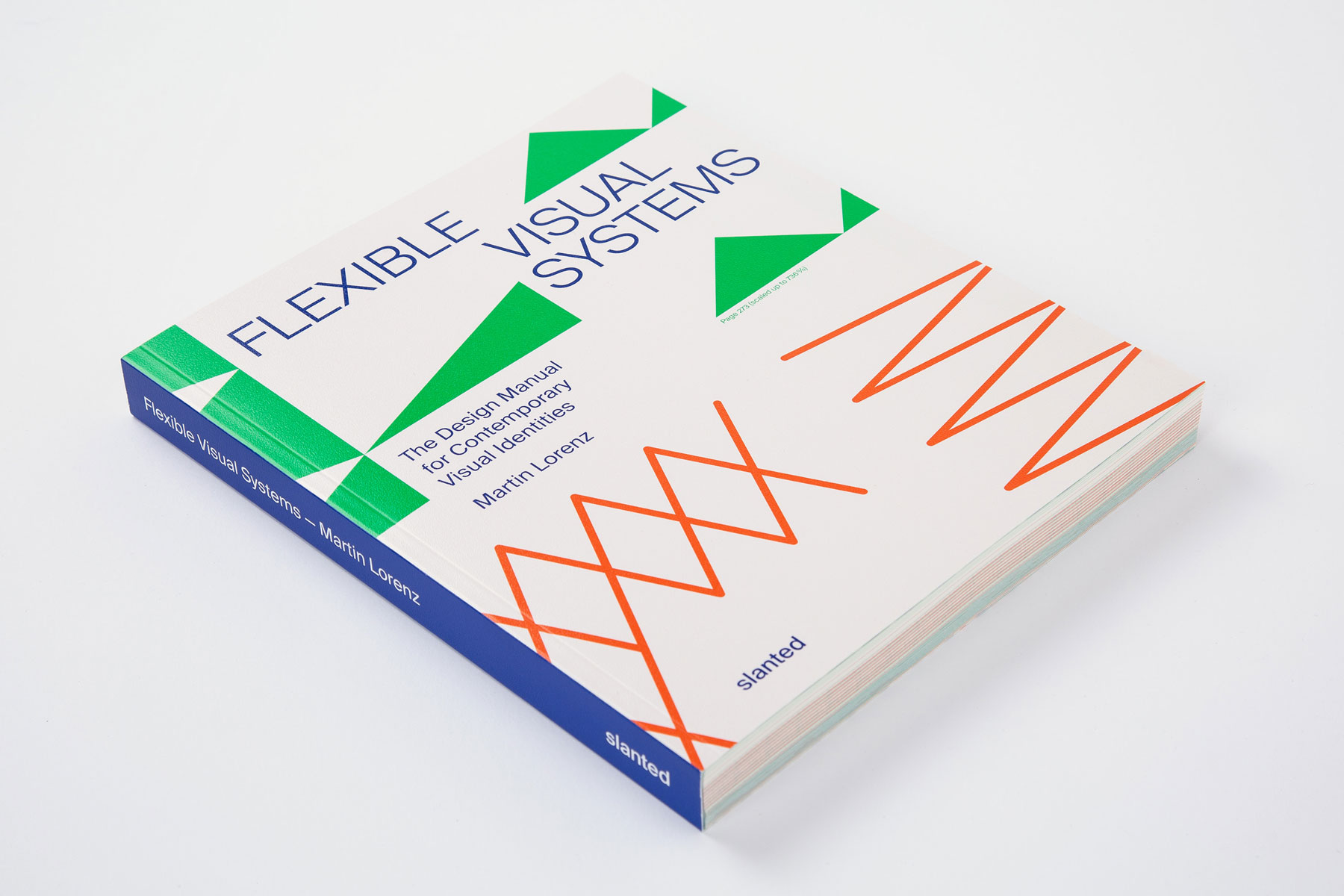 A couple of interviews I gave about the book: