We need a system change in design.
We learned the wrong methodologies, hired for the wrong tasks and are used for the wrong purposes. If we start seeing the world in systems, we enable us to change the systems that condition us.
Flexible Visual Systems (FVS)
… is the term that marks the paradigm shift in communication design, from static to flexible. We are witnessing this shift in all design disciplines and it will change how design is learned, made and experienced.
This website will give you the tools to think and work with systems. From hands-on methods to improve your creative process, to a systemic view on our role in design, communication and society in general.
> Instagram > Newsletter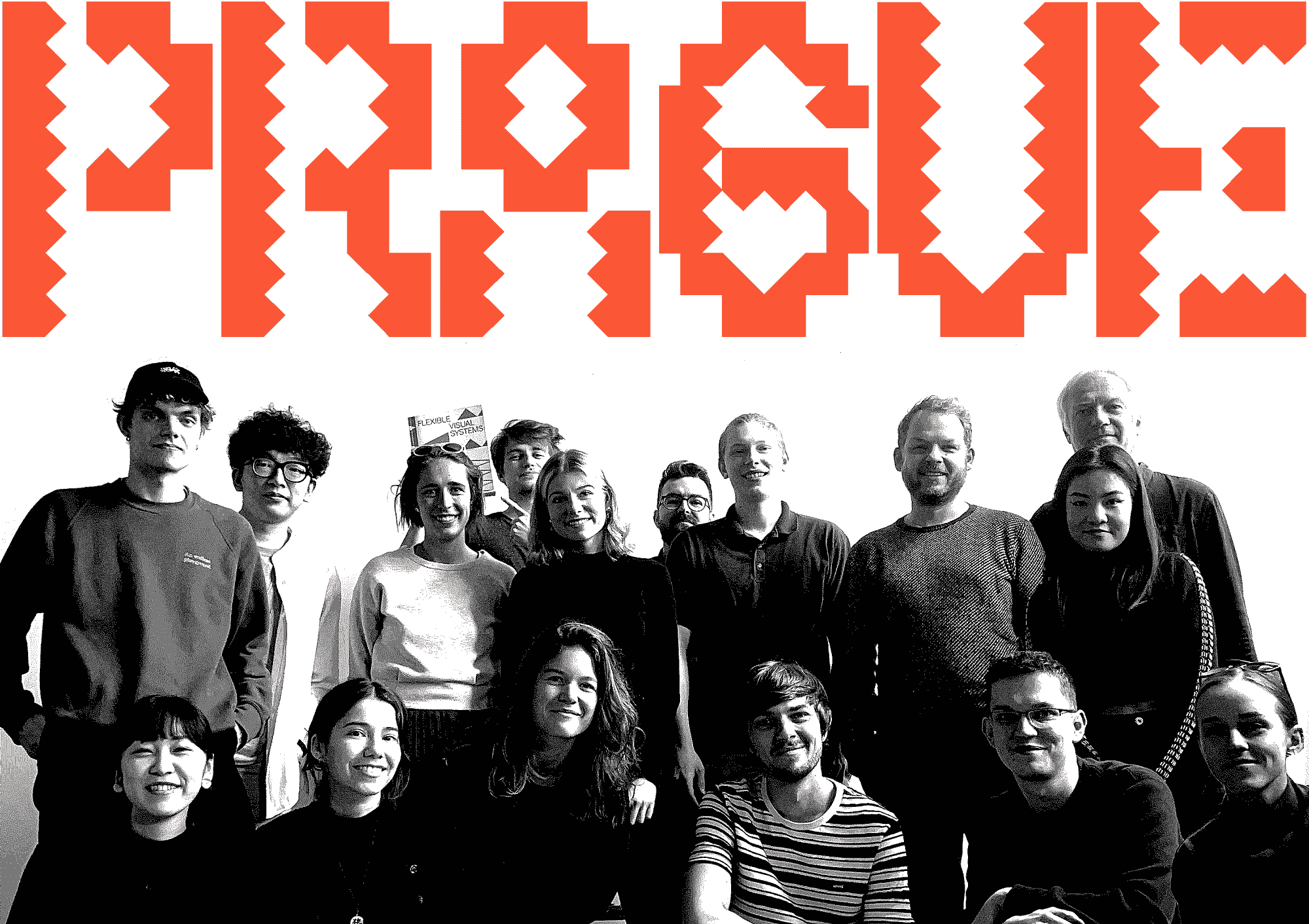 "Contemporary visual identities need to adapt and function consistently in a wide range of interactive, in motion, and static formats. The current landscape of design education, for the most part, still relies on concepts from the Bauhaus and Swiss "International" style; while significant historically, they can be pretty deficient when applied to design that is evolving with new technologies. Thanks to Martin, we now have a book to help us think and design 'flexibly!' This book will undoubtedly help educators like myself bring these new processes and ways of thinking into the classroom."
Mitch Paone, Dia Studio
"I love it!"
Just van Rossum
"Very interesting and useful."
Petr van Blokland
"As we were starting our redesign of our visual identity, we invited Martin to share his expertise on visual systems with us. His knowledge and this exchange was really inspiring for our design team."
Nicolas Zimmel, Principal Designer, XING
"I have been following Martin Lorenz' talks about "Flexible Visual Systems" quite sometime and I am hugely excited about to get his vision and expertise in printed matter. It might be the next graphic design reference book!"
Linus Lohoff
"I don't like systems. I don't like grids. With this book I will start loving both."
Lars Harmsen
"This book is not just about design but an in depth visual language which Martin is so generously putting out in the open. Years of research and practice have gone into the genesis of this book."
Sarah Boris
"F*ck investing in bitcoins, invest in Martin Lorenz."
Julien Arts
"Amazing research and book about flexible systems."
Rejane dal Bello
"I am definitely not religious, but this is going to be my new bible."
Kimberley Klinkforth
"This is the book that bridges the gap between classic graphic design and coded design."
Tim Rodenbröker
"Martin Lorenz's understanding of design has always been very interesting to me and I am glad that I can finally have all that vision in one fantastic book."
Tilman Solé, Mucho
"Flexible Visual Systems really aligns with how I like to think about design, but it puts it in much more clear terms and examples. So reading it was kind of like coming home."
Vera van de Seyp
"Es ist ein Basiswerk zu systematischen und flexiblen visuellen Arbeiten. Und gleichzeitig spricht daraus sehr viel praktische Erfahrung."
TGM-ONLINE.DE, Rudolf Paulus Gorbach
"Martin Lorenz's typographic systems are gorgeous and inspiring. The seemingly infinite possibilities for typographic construction and customization are astounding. I'm sure they will turn up in my work. Many thanks, Martin!"
Paula Scher, Pentagram, New York
"Dear Martin, I've long believed that sameness tends to be overvalued in design and branding so I am very happy about your contribution to the world of flexible visual systems, a wonderful primer for people interested in elastic identities."
Stefan Sagmeister
"Después de años de investigación y práctica con sistemas flexibles, Martin Lorenz nos deja este libro. Tendrá un lugar destacado en mi biblioteca."
Mario Eskenazi
"A wonderful visual textbook that shows how to use a system to develop beautiful visual identities."
Claudia Gerdes, Page Magazine
"Flexible Visual Systems, the definitive guide on flexible visual systems."
Cristóbal Páez, Experimenta Magazine
"I have been researching flexible systems & custom typography since the period living in The Netherlands. I am confident that Lorenz's book and research will be a game changer for tooya to push the envelope in our design projects & products."
Yomar Augusto
"Martin's book is, as usually his work is, fresh, contemporary and opening new paths in the graphic culture. We need more characters like him, being always theoretical, speculative and daring. Not following trends but his own intuition. Far from the marketing and the strict commandments that our time tries to impose to designers. A clear personality and the joy of experimentation have been key in his solid career that is somehow summarized in this book. And as usual, the design of the book itself is a visual pleasure."
Daniel Ayuso, Clase
"Martin Lorenz entwickelt mit seinem Team flexible Systeme und Identitäten. Und es ist für mich beeindruckend, wie sie jeweils kontextbezogen die visuelle Sprache variieren – in der Modulation der Tonart und in der Änderung der Intensität. Dies ermöglicht, dass ihre Arbeiten die intendierte Wirkung erreichen. In ihrem Designprozess brechen sie Altes auf, um Neues zu suchen und zu finden. Ihr Vorgehen und ihre Arbeitsweise ist entsprechend vielfältig – mit Papier und Schere ebenso agil wie mit digitalen Tools. Und diese Vielfalt der Werkzeuge spiegelt sich in der Vielfalt ihrer Resultate wider."
Jimmy Schmid, hkb.bfh.ch
"Grid systems may be produced by the left side of the brain and art creation by the right side of the brain: Martin's book proves that there's a field for playing around with both sides: real creativity is all about embracing both sides and that's what is marvelous about his work."
Genevieve Gauckler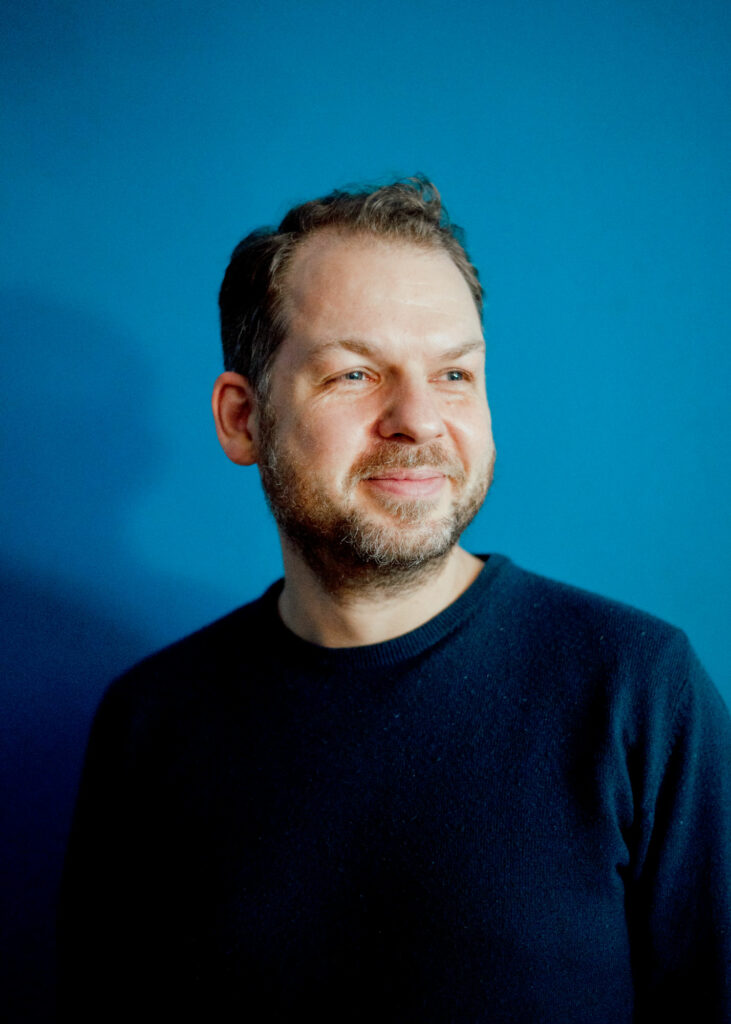 Dr. Martin Lorenz (1977, Hanover, Germany) is the grandson, son and nephew of teachers. His escape plan from this family tradition was to become a graphic designer.
He graduated from the Graphic Design department at the Royal Academy of Art (KABK) of The Hague, Netherlands, after having previously studied communication design at the University of Applied Sciences in Darmstadt, Germany. While founding the design Studio TwoPoints.Net with Lupi Asensio and raising two boys, he enrolled first in a Master Degree and later in a PhD Degree at the University of Barcelona, Spain, writing a doctoral dissertation about flexible visual systems in communication design.
Martin became a teacher. Since 2003 he has taught at various European Universities. He currently teaches at the Bachelor and Masters Degree of Graphic Design of Elisava, Barcelona and the Graphic Design Department of the Royal Academy of Arts (KABK), The Hague. 
Teaching Experience
Elisava Escola Universitària de Disseny i Enginyeria de Barcelona
Lecturer for Systemic Type Design
2020 – Present
Barcelona, Spain
Master Degree in Graphic Design
Elisava Escola Universitària de Disseny i Enginyeria de Barcelona
Lecturer for Flexible Systems for Visual Identities
2020 – Present
Barcelona, Spain
Bachelor Degree in Graphic Design
Filmakademie Baden-Württemberg GmbH
Workshop Lecturer for Flexible Systems
2020 – Present
Ludwigsburg, Germany
KABK Royal Academy of Art, The Hague
Lecturer for Typographic Systems
2020 – 2022
The Hague, Netherlands
HGB Hochschule für Grafik und Buchkunst
Workshop Lecturer for Flexible Systems
2022
Leipzig, Germany
UMPRUM Academy of Arts, Architecture and Design in Prague
Workshop Lecturer for Flexible Systems
2022
Prag, Czech Republic
Google
Workshop Lecturer for Flexible Visual Systems
2022
Two online workshops. One for the American continent and another for Europe and Asia.
Istituto Europeo di Design
Lecturer for Flexible Visual Identities
2020 – 2021
Barcelona, Spain
Istituto Europeo di Design
Workshop Lecturer for Type Design
2020
Barcelona, Spain
HMKW University of Applied Sciences for Media, Communication and Management
Lecturer for Kinetic Typography
2021
Berlin, Germany
Tipos en su tinta
Workshop Lecturer for Type Design
2020
Santa Cruz de Tenerife, Spain
HMKW Hochschule für Medien, Kommunikation und Wirtschaft
Lecturer for Poster Design
2020
Frankfurt, Germany
HMKW Hochschule für Medien, Kommunikation und Wirtschaft
Lecturer for Flexible Visual Systems
2020
Frankfurt, Germany
HAW Hamburg University of Applied Sciences
Lecturer for Kinetic Typography
2020
Hamburg, Germany
KW Kunstschule Wandsbek
Lecturer for Corporate Design
2015 – 2020
Hamburg, Germany
KW Kunstschule Wandsbek
Lecturer for Editorial Design
2015 – 2020
Hamburg, Germany
KW Kunstschule Wandsbek
Lecturer for the Basics of Graphic Design
2015 – 2018
Hamburg, Germany
HAW Hamburg University of Applied Sciences
Workshop Lecturer
2019
Hamburg, Germany
TGM Typografische Gesellschaft München
Workshop Lecturer
2019
Munich, Germany
Istituto Europeo di Design
Workshop Lecturer for Poster Design
2018
Madrid, Spain
Muthesius Academy of Fine Arts and Design
Workshop Lecturer for Flexible Visual Systems
2017
Kiel, Germany
Hochschule für Technik, Wirtschaft undGestaltung
Workshop Lecturer for Flexible Visual Systems
2016
Constance, Germany
Elisava Escola Universitària de Disseny i Enginyeria de Barcelona
Director of the Postgraduate Degree of Applied Typography
2010 – 2012
Elisava Escola Universitària de Disseny i Enginyeria de Barcelona
Lecturer for Micro-Typography at the Postgraduate Degree ofTypography
2010 – 2012
Barcelona, Spain
Elisava Escola Universitària de Disseny i Enginyeria de Barcelona
Lecturer for Flexible Systems for Visual Identities at the PostgraduateDegree of Typography
2010 – 2012
Barcelona, Spain
Elisava Escola Universitària de Disseny i Enginyeria de Barcelona
Lecturer for Design at the Postgraduate Degree of Typography
2010 – 2012
Barcelona, Spain
Elisava Escola Universitària de Disseny i Enginyeria de Barcelona
Lecturer for Systems at the Postgraduate Degree of Typography
2010 – 2012
Barcelona, Spain
Elisava Escola Universitària de Disseny i Enginyeria de Barcelona
Lecturer for Flexible Systems for Visual Identities at the Masters Degree of Branding
2009 – 2011
Barcelona, Spain
Elisava Escola Universitària de Disseny i Enginyeria de Barcelona
Lecturer for Design at the Masters Degree of Graphic Design
2006 – 2009
Barcelona, Spanien
Elisava Escola Universitària de Disseny i Enginyeria de Barcelona
Lecturer for Typography at the Masters Degree of Graphic Design
2006 – 2009
Barcelona, Spain
Elisava Escola Universitària de Disseny i Enginyeria de Barcelona
Lecturer for Flexible Systems for Visual Identities at the Masters Degree of Graphic Design
2006 – 2009
Barcelona, Spain
Elisava Escola Universitària de Disseny i Enginyeria de Barcelona
Lecturer for Systems at the Masters Degree of Graphic Design
2006 – 2009
Barcelona, Spain
Blanquerna – Universitat Ramon Llull
Lecturer and Member of the Board of Examiners at the Masters Degree of Cool Hunting
2009 – 2012
Blanquerna – Universitat Ramon Llull
Member of the Board of Examiners at the Masters Degree for Branding
2009 – 2012
Universitat Abat Oliba CEU
Member of the Board of Examiners at the Masters Degree for Branding
2009 – 2012
Barcelona, Spain
Instituto Europeo di Design
Lecturer for Visual Identities
2010
Barcelona, Spain
HSB Hochschule Bremen – City University of Applied Sciences
Workshop Lecturer
2008
Bremen, Germany
Willem de Kooning Academy Rotterdam
Workshop Lecturer for Visual Communication
2007
Rotterdam, Netherlands
IDEP BARCELONA Escuela Superior de Imagen y Diseño (UAO)
Lecturer for Visual Communication
2006 – 2007
Barcelona, Spain
IDEP BARCELONA Escuela Superior de Imagen y Diseño (UAO)
Lecturer for Poster Design
2006 – 2007
Barcelona, Catalonia, Spain
HFG Hochschule für Gestaltung Offenbach
Lecturer for Illustration
2006 – 2006
Offenbach, Germany
MSD Münster
Workshop Lecturer for Illustration
2004
Münster, Germany
Page Academy
2003
Hamburg, Germany