Lesson 11:
Summing Up & The Final Project
In this course, we had a look at the history of systems in graphic design. Looking back is helpful to understand why we are where we are at the moment. What needs to change and what should be conserved? The History Course, having a strong focus on Visual Identities, Typography, and Type Design is a perfect foundation course for any practical course you will take next. In this last lesson, I want to sum up what you have learned, a chance to go back if you think you missed something, and give you a final assignment that makes use of some of what you have learned.
Lesson 1: Introduction
Looking back is helpful to understand why we are where we are at the moment, but also to make sure there is something worth rescuing from the past to the present. In the introduction, we learned what a Visual Identity is.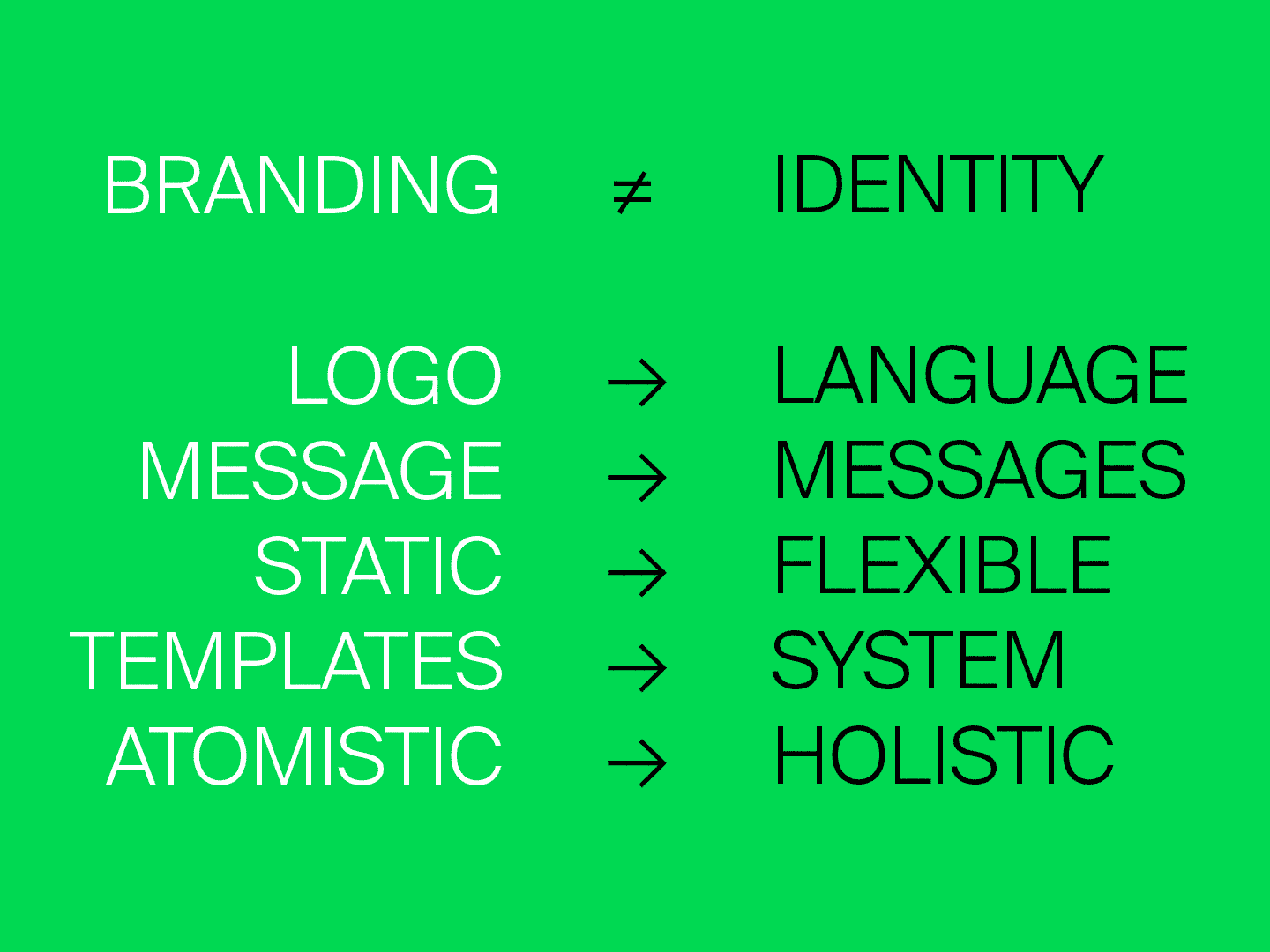 Lesson 2: Designing Languages
What we are witnessing is not just a trend, but a shift in how organizations, institutions, and corporations are communicating. The Visual Identity is changing its mechanisms. In lesson two we looked at the paradigm shifts in visual identity design.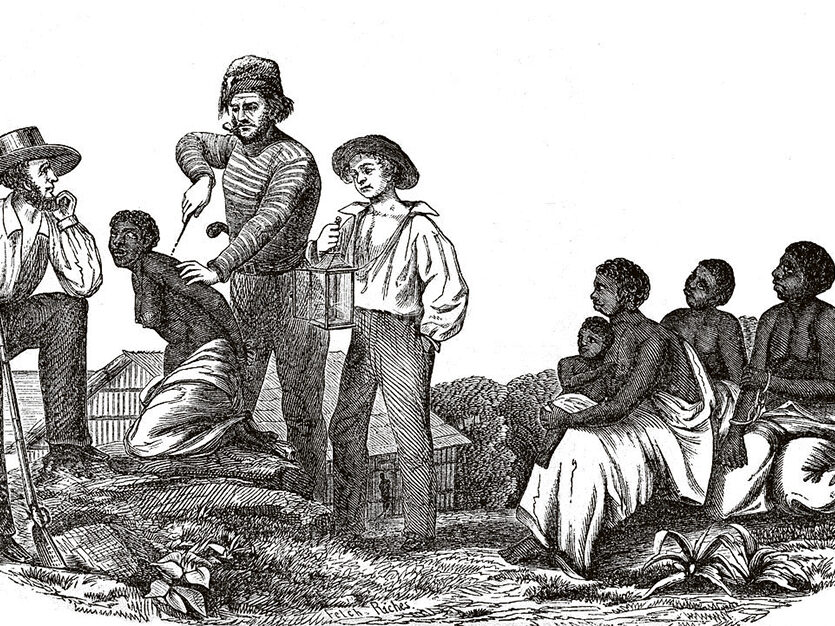 Lesson 3: Logo ≠ Visual Identity
Many still consider the logo to be the centerpiece of a Visual Identity, if not the entire Visual Identity. But slowly our way of thinking is changing. In lesson three we looked at processes and methodologies that need to be unlearned to evolve with the times.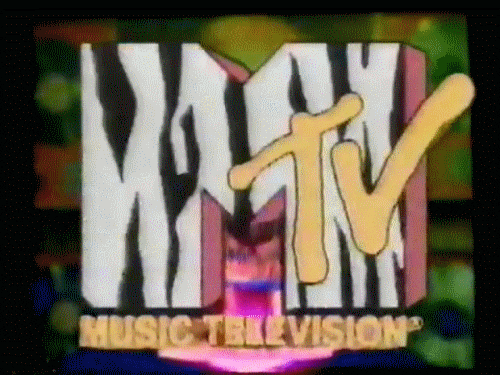 Lesson 4: Why Identities became more flexible?
There has been a fast-growing interest in FVI's in the last decades, with lots of design studios starting to abandon the idea of the logo as the centerpiece of a VI, instead dedicating their practices to the development of visual systems for FVI's. In lesson four we looked at the rise of flexible systems in identity design.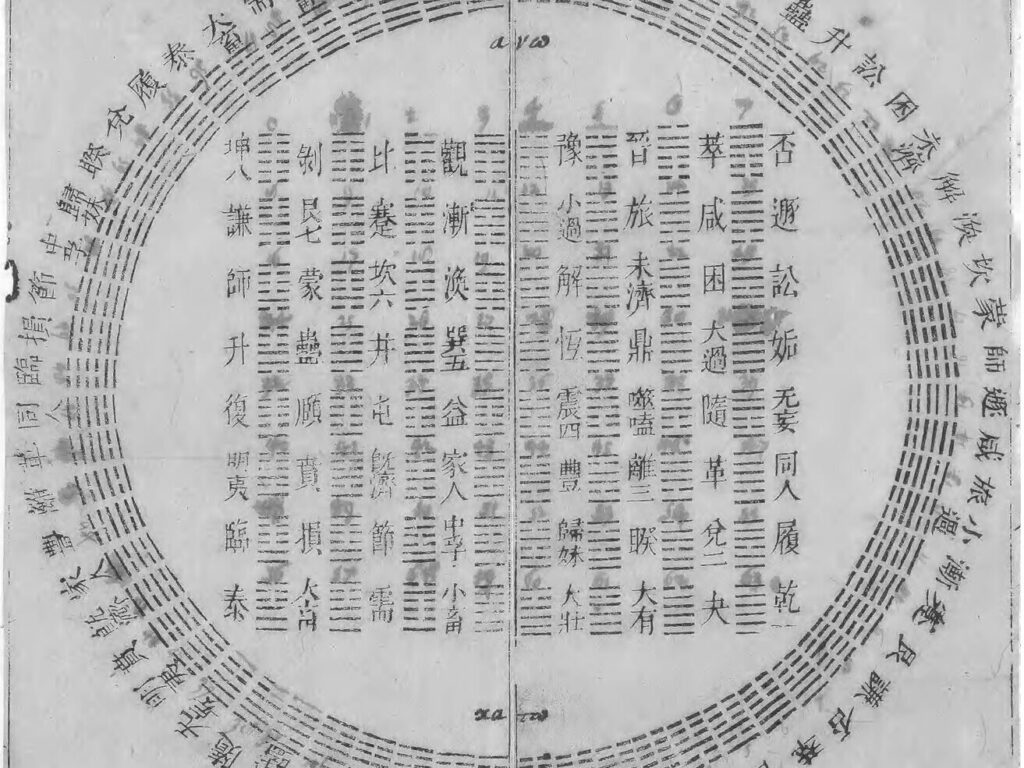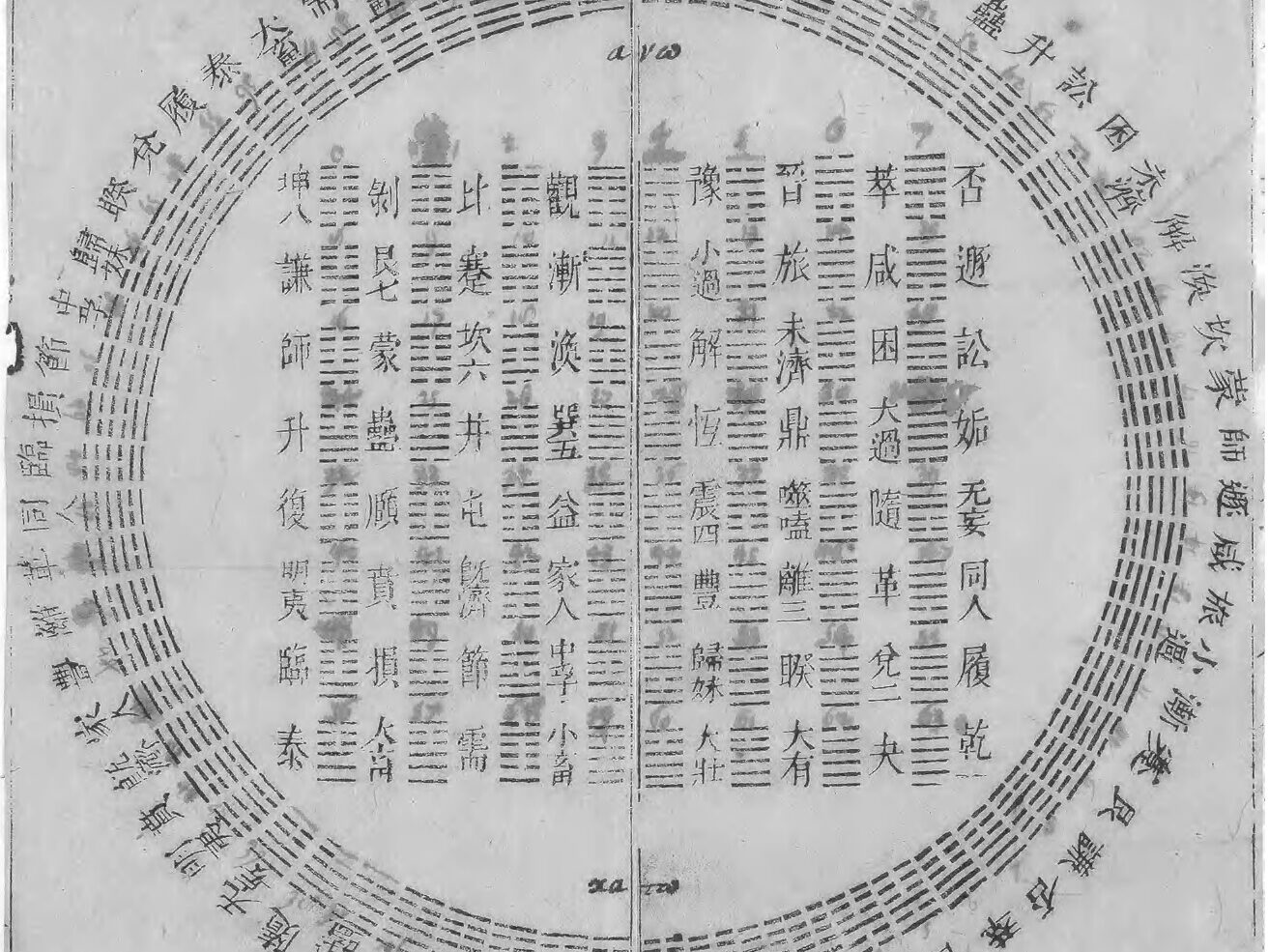 Lesson 5: Are FVI's a new thing?
Even though the application of a Flexible Visual System might have been harder in the pre-Internet, or even pre-screen era, you can find many examples of Flexible Visual Systems in the history of design- and non-design-related disciplines. In lesson five we learned that flexible visual systems are as old as mankind.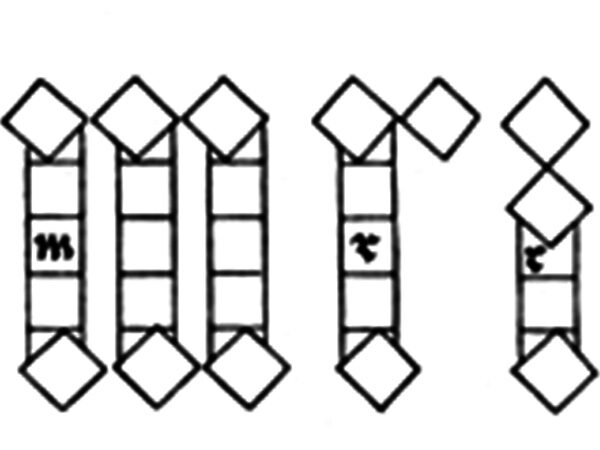 Lesson 6: The Design Manual
Design manuals have been created ever since a design needed to be applied by someone other than the original designer. The manual gives strict instructions about the proportions of a design. Often geometric constructions such as grids are used to be as precise as possible. In lesson six we learned that design manuals existed since one human wanted to explain to many other humans how to design something. Developing systems meant a huge step forward in efficiency, but it wasn't before the media was invented to distribute systems that they really could spread.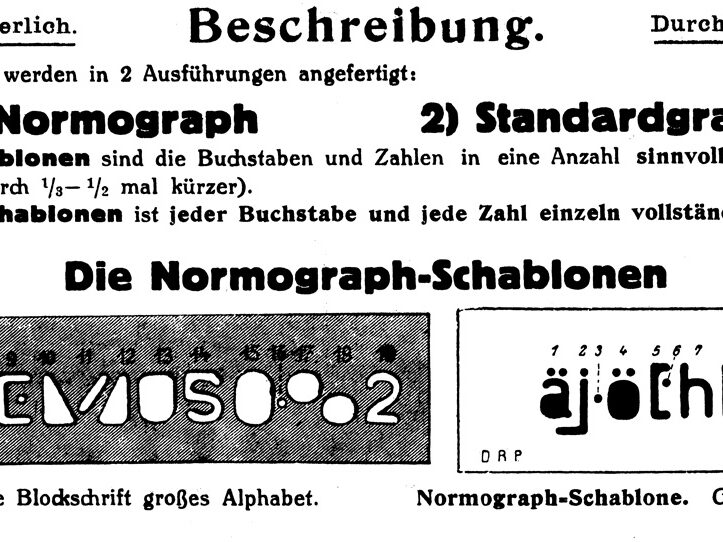 Lesson 7: The Design Template
While a design manual is merely a guide to reconstructing a specific design and contains the possibility of interpretation, a template does not allow any deviation from the master design. In lesson seven we had a look at stencils, which I compared to templates. Their flexibility has its limits, which is an advantage if you design a template for a specific purpose and want to limit the chance of its use derivating from its intentions.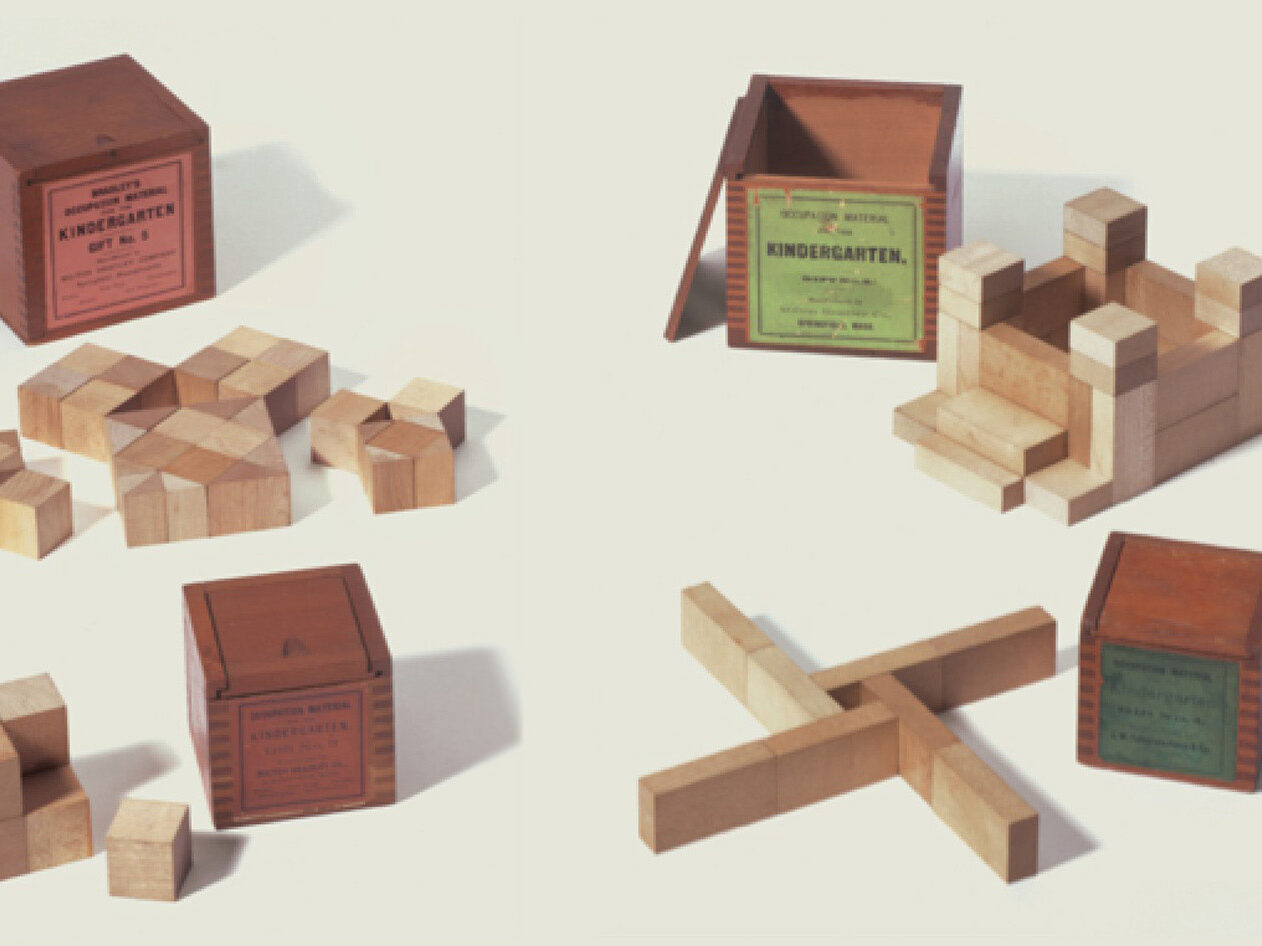 Lesson 8: The Construction Kit
Limiting the number of elements a design is composed of isn't just an economical decision. It also simplifies the overall appearance and makes its recognition easier. In lesson eight we looked at Construction Kits, which is how I name all the form-based systems that are using modules. You could go from here to the CAA course, which is a Construction Kit type of system. You could also go to the Modular Type Design course, which is also a form-based system applied in type design.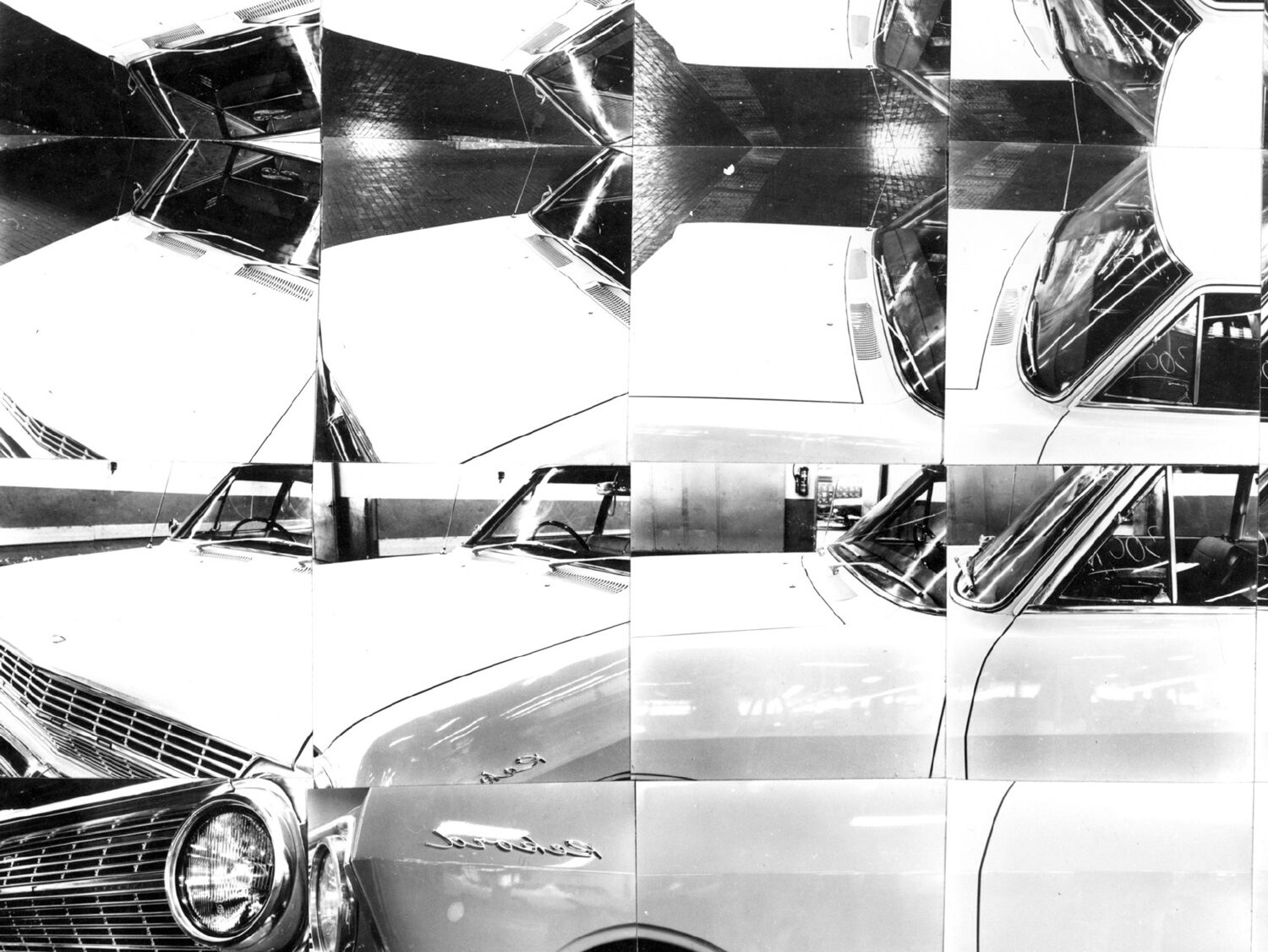 Lesson 9: The Program
In 1964, Gerstner wrote a book called Designing Programmes. While the previous types I mentioned deal with tangible objects, Gerstner's ideas are intangible at first. Rather than drawing concrete shapes, Gerstner designs programs that generate forms. In lesson 9 you learned that a program is a system describing a process. I am also calling these kinds of systems transformation-based systems because the transformation of an image, text, or graphic can become the system that makes the identity identifiable.
The Final Project is a new module I will be adding to all of my courses. It wraps up a course and lets you use your newly learned knowledge and skills. Not using what you just learned will make you forget about it soon. It is like reading a text and then not summing it up in your own words. Only by actively using knowledge can you convert codified knowledge into embodied knowledge.

The Final Project for the History Course consists of developing a project with one of the four historic types of flexible visual systems: The Design Manual, The Design Template, The Construction Kit, or The Design Program. It is up to you if you develop a visual Identity, a series of posts for social media, or a font. You might have got already ideas by reading through the lessons.
Alternative Final Project: If you have problems coming up with an idea for your system, based on the four different types, visit the brilliant archive by Matt Lamont: https://designreviewed.com and pick a project to redesign. Most of the posts just show one image of a magazine cover or poster. This requires your imagination of how to make the system responsive to different formats.

Once you complete the project, upload it to our Discord Channel and get comments from your fellow patrons. We have so many fantastic people in our community. Let's reactivate our chats!

If you are a Super Supporter, you will get one live Flipped Classroom meeting per month where we can discuss your projects in person. I will publish the next dates here: Patreon … as well as inform you through the Patreon Newsletters.
Lesson 1: Introduction
Lesson 2: Designing Languages
Lesson 3: Logo ≠ Visual Identity
Lesson 4: Why Identities became more flexible?
Lesson 5: Are FVI's a new thing?
Lesson 6: The Design Manual
Lesson 7: The Design Template
Lesson 8: The Construction Kit
Lesson 9: The Program
Lesson 10: How do contemporary FVI's work?
Lesson 11: Summing Up & Final Project